At Oculogica, we innovate eye-tracking products for improved brain health. We apply the highest standards in our daily activities in order to satisfy the expectations and unmet needs of patients and healthcare professionals. We maintain the effectiveness of our quality system through continuous monitoring and measurement of objectives related to regulatory compliance, customer requirements, product expertise and technical support.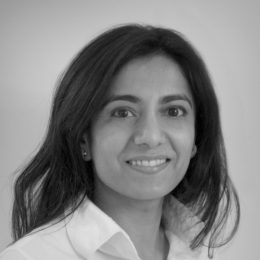 Rosina Samadani, Ph.D.
CEO and Board of Advisors
Dr. Samadani has 24 years of experience with medical device companies, including 7 years with McKinsey & Company as a leader in their healthcare practice. This is her 4th startup. Dr. Samadani has her BS and MS from MIT in Mechanical Engineering, and her PhD in Biomedical Engineering from Northwestern University.
Dan Sanderson, M.CS.
Dan has over 30 years of experience architecting, designing, and building complex software systems in a variety of industries, including biometrics, legislative management systems, and agricultural software. Dan has a BA in Spanish and a minor in mathematics from Concordia College, Moorhead, MN, and an MS in Computer Science from Texas A&M University, College Station, TX.
Joel Sanderson
Before joining Oculogica, Joel used his passion for software development to co-found and build a growing email security solution, now called Protected Trust. His drive to build great products continues at Oculogica. He has a BA in Computer Science and minors in Physics and Mathematics from the University of Wisconsin-River Falls.
Viridiana Juarez
Quality System Specialist
Viridiana graduated from New York University with a BA in Biology and a minor in Psychology. She joined Oculogica in 2017, where she manages the Oculogica Quality System as well as assists the team in daily operations such as funding efforts, clinical trial support, and product development.
Uzma Samadani, M.D., Ph.D.
Founder and Scientific Advisor
Dr. Uzma Samadani founded Oculogica in 2013, and her laboratory has developed the eye-tracking methodology and published six papers on its utility. She is currently an Associate Professor in the Department of Bioinformatics and Computational Biology at the University of Minnesota with a graduate faculty appointment in Neuroscience. She is also an attending neurosurgeon at the Minneapolis Veterans Administration Medical Center. She serves on the Executive Committee of the American Association of Neurological Surgeons/Congress of Neurological Surgeons Joint Section on Neurotrauma and Critical Care.
Laura Schuh
Laura is Oculogica's newest addition, kicking off the commercialization team. She brings 15 years of experience in sales and marketing. She graduated from University of Wisconsin-Eau Claire with a BA Marketing and is passionate about athletics and brain health